Pin It
Winter is a great time to start planning (dreaming?) about redecorating a room in your home. Why not consider designing a room in one of the new colors for 2014? If you aren't quite brave enough to do the whole room, consider using one as an accent color.

Radiant Orchid, Pantone Color of the Year
Radiant Orchid is actually rather calming in this lovely master bedroom. When balanced with lots of white, the color doesn't become overwhelming.
Or upholster a sofa with straight, clean lines. The stripes are very dramatic and contrast beautifully with the wallpaper and ottoman.
Or as an accent color like these dining room chairs.
Exclusive Plum isn't as bright as Radiant Orchid, so is an easier color to paint on the walls. What do you think about pairing it with lime green?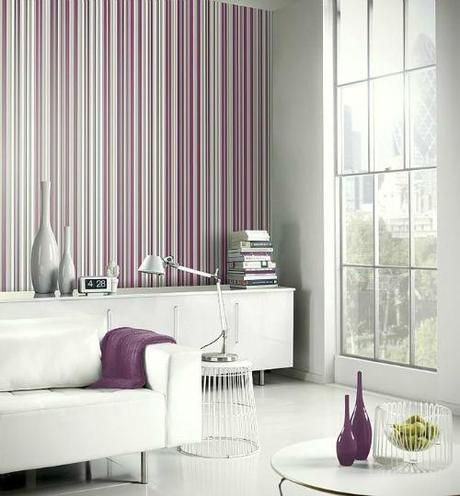 Another white room with just a touch of Plum. I don't know about you, but I love stripes.
A Breath of Fresh Air. Isn't that what we all want after a long winter? Another white room (I must be ready for spring)!
Or throw in shades of orange.
 If you're not quite ready to commit to a bold color, then try PPG Turning Oak Leaf  on walls, as an accent color or even on the front door for a refreshing change.
Which color would you choose?